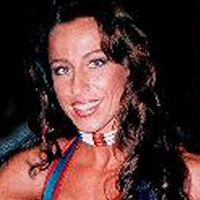 Raven
Name: Sherilyn Godreau
Height: n/a
Weight: n/a
Country: United States of America
Years: 1997 - 1998
Raven was part of the Gladiators team for American Gladiators Orlando Live.
For 8 years Raven was a professional fitness competitor and competitive bodybuilder, winning the titles Ms. Florida Fitness America, Ms. Pro National, Ms Tampa Bay, Ms. North Florida and Ms. St. Petersburg. She also modelled for various National fitness magazines and was a contracted representative for Twinlab.
Nowadays, she is the manager of Serenity Fitness Center in Orlando, Florida.
Your Comments: