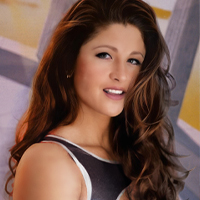 Electra
Name: Roz Forsyth
Height: cm
Weight: kg
Country: Australia
Years: 1996
Electra was a reserve Gladiator for Series 3 and made three appearances in the series.
In Powerball, she competed alongside Blade and Delta before making a solo appearance on Hang Tough in the Quarter Finals with a successful win. She also competed in the International special Australia Vs Russia.
Electra competed in a variety of different sports having first gained success in 1980 when she was selected to represent in swimming at Commonwealth level. Since then she has gone on to represent New South Wales in Netball and was successful in various Bodybuilding and Fitness competitions in the 1990's. Electra won the Australian Middle weight class in 1990 with the Australian Natural Bodybuilding Federation.
She is married to John Forsythe, who was the Australian Gladiators assistant referee and Director of training.
Your Comments: