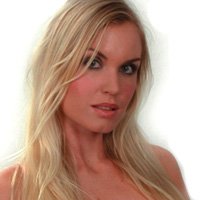 Venus
Name: Alex Dorrestein
Height: 1.86 m
Weight: 63 kg
Country: South Africa
Years: 2001
She's tall, she's smart, she's calm and Venus is her name! Blond and blue eyed this 6'2" ex-provincial swimmer learnt her moves on the international catwalks of the modeling world as opposed to the arenas of the Gladiator world.
The ultimate sporty, outdoor girl enjoys athletics, cycling, volleyball, rowing and scuba diving - always keen for an adrenaline rush.
Venus' motto has always been, "Bring it on" every challenge is an opportunity! Sport however is not her only game - travelling inspires her spirit, Egyptology enhances her soul, Cole, her son fills her heart with joy.
Your Comments: