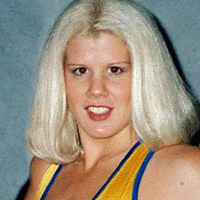 Ivory
Name: Marieka Theunissen
Height: 1.79 m
Weight: 73 kg
Country: South Africa
Years: 1997
Ranked twenty first in the world for 100m freestyle swimming in 1997, Ivory enjoys hockey and athletics.
She represented South Africa during the Springbok Challenge series against the UK in 1997, specialising in Hang Tough and Duel.
In 2000, Ivory returned to the arena by joining the South African domestic series MTN Gladiators where she was known as Aqua.
Nowadays, Ivory lives in Australia working as a Group Finance Manager.
Your Comments: