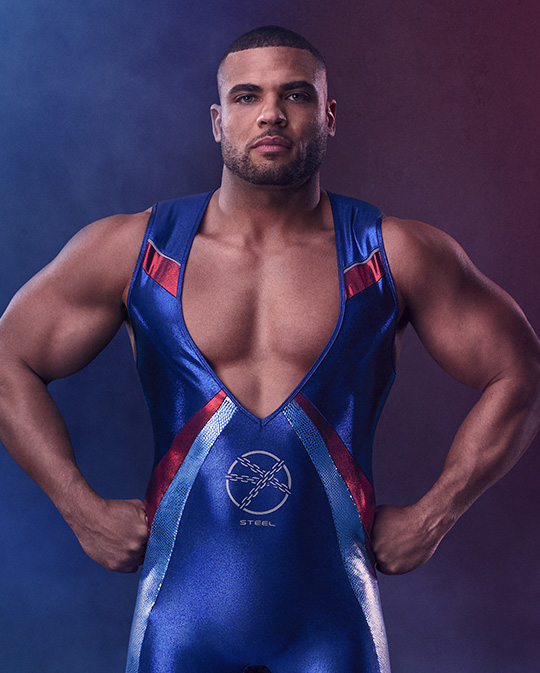 Steel
Name: Zack George

"I was inspired by the Gladiators as a child, but never imagined I'd be physically fit enough to be considered a 'superhuman'! I hope a new generation of fans will look up to me as their new strong, unbreakable hero, Steel."
UK CrossFit star, Zack George, won the title of the UK's Fittest Man in 2020, and also ranked number 26 out of a whopping 126,461 on the global CrossFit leader board! His unbreakable strength has earned him the name 'Steel'.
Zack was motivated to help people with their fitness after undertaking his own personal fitness journey as a teenager. As Steel, he hopes that he can inspire a new, young generation of fans to get into fitness as well. Like Steel he's strong, tough and nothing will break him, including those contenders!
Follow Steel on Instagram: @steelthegladiator