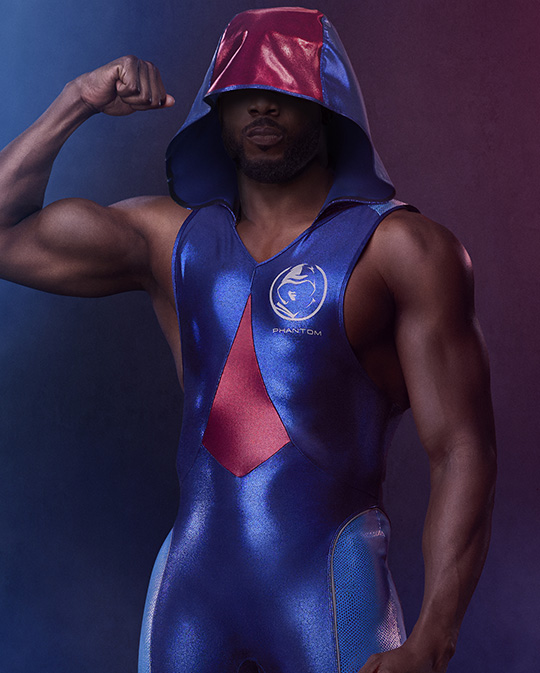 Phantom
Name: Toby Olubi

"This is a dream come true for me. I'm a 90's kid so the Gladiators of past were my version of real life superheroes. Now I've got the chance to don the big "G" and be an inspirational figure myself.
Gladiators is all about stepping up against the odds and bringing the best version of yourself. We will be given the biggest entertainment platform to represent that ethos and I couldn't be more proud and grateful to be a Gladiator…. Let the show begin!!"
Toby Olubi is so terrifyingly fast, unbelievably strong and frighteningly unstoppable, he lives up to his name Phantom.
Toby was part of the Team GB Bobsleigh team and competed in the 2018 PyeongChang Winter Olympics. In the same season, he and his team broke the world record for the fastest ever bobsleigh at 97 mph. They also made history by bringing home Great Britain's first-ever gold medal in the 2018 Whistler World Cup.
Aside from bobsleigh, he has also been a sprinter a domestic level and has won the county championship for the UK men's 60m sprints and has frequently competed in the British men's 100m sprint Olympic qualifying championships. Phantom has also won the title of fastest Bobsledder in the UK push championships for four consecutive year (2015-2019).
Contenders be very afraid, Phantom is bringing all his force and will leave you shivering in his wake.
Follow Phantom on Instagram: @phantom_thegladiator