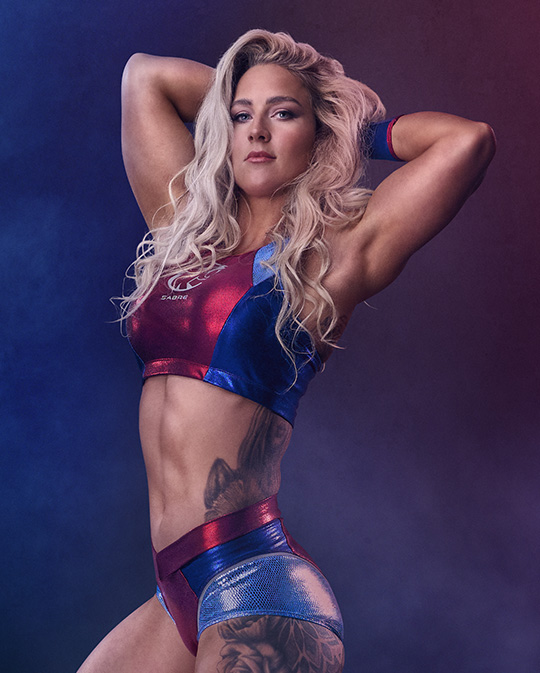 Sabre
Name: Sheli McCoy

"I truly hope Sabre will inspire and empower the younger generation of strong capable females just as the Gladiators I once watched inspired me to be a confident athletic women. It is Sabre's time to shine - here come the powerful girls!"
Fierce, powerful and agile; the main attributes of a Sabre and also of Sheli McCoy who joins the Gladiators line-up.
An unstoppable force, she describes herself as a 'grafter' and trains 16-19 hours per week! She has competed in 5 British Weightlifting Championships events and numerous CrossFit championships all over the world and has simultaneously been Scottish champion in both sports. Sabre runs her own gym in Dundee, hoping to inspire future generations to reach their full fitness potential.
Contenders be afraid of an attack from Sabre, she's fearless and ferocious, once she catches sight of prey, there's no escape!
Follow Sabre on Instagram: @sabrethegladiator