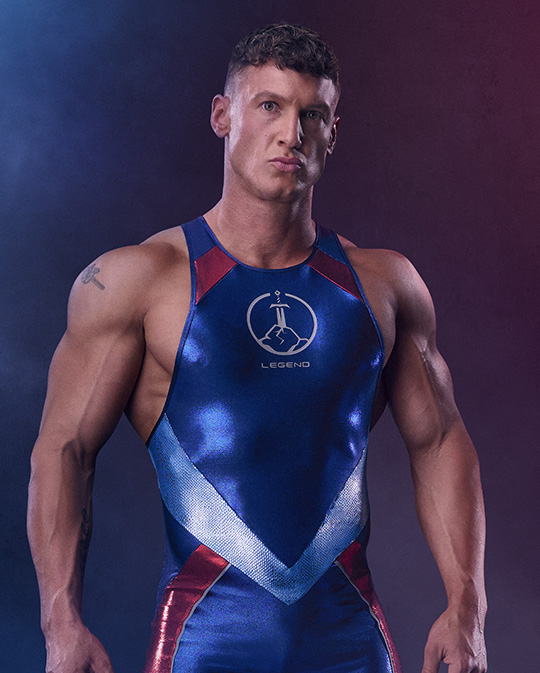 Legend
Name: Matt Morsia

"I've been training like a beast for the show but realistically I didn't need to. I could've spent the last two months eating doughnuts and playing Dungeons & Dragons and I'd still be better than everyone else. I'm called Legend for a reason! I can only apologise for the irreparable damage I'm about to do to the contenders. Actually, that's a lie, I'm not sorry at all. I'm actively looking forward to it."
Training up to six times a week in bodybuilding and powerlifting, former international athlete, Matt Morsia describes himself as a Legend - hence the name!
The former Championship bronze medal winning long and triple jumper, and silver medal winning powerlifter, loved the 'showmanship' of competing. After retiring from international competitions, he continued performing to a huge audience becoming highly successful fitness influencer and professional YouTuber - amassing over 355 million views. In 2020, he released his first book, 'The 24/7 Body', which became a Sunday Times Bestseller, upon its release.
Bringing all his power and strength to the series, the contenders will not forget Legend.
Follow Legend on Instagram: @legend_thegladiator