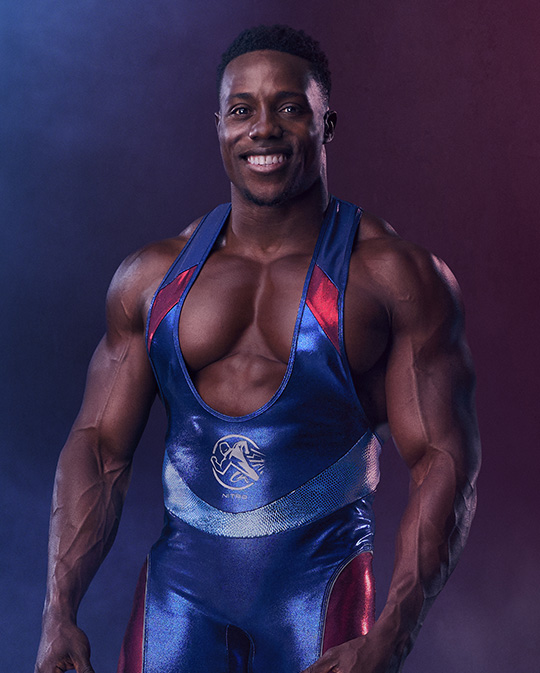 Nitro
Name: Harry Aikines-Aryeetey

"Becoming a Gladiator is another great achievement! A childhood dream come true! You never know what is coming in life, each day is there to be enjoyed and savouring all opportunities is a must! It literally gives me energy and strength! I can't wait to be in the arena and bring Nitro to Gladiators!"
Team GB sprinter, Harry Aikines-Aryeetey is lightning fast and a ball of energy earning him the name Nitro.
Commonwealth and World gold medallist sprinter, Harry has competed at the highest level in the UK since his youth. After becoming the first athlete to win gold medals at both 100 and 200 metres at the World Youth Championships, he won 2005 BBC Young Sports Personality of the Year age 17.
Harry has gone on to win gold 4 x in the men's 100m European Championships and at the Commonwealth Games. His long list of achievements include: 2 x Olympian, 3 x European Champion, 2x Commonwealth Champion, 1x Commonwealth Silver Medallist, 1x European Bronze Medallist, 1x World Bronze Medallist, 1x British Champion, 2x World Youth Champion, 1x World Junior Champion.
With his incredible speed and agility, the Contenders will have their work cut out, getting past Nitro.
Follow Nitro on Instagram: @nitro_thegladiator