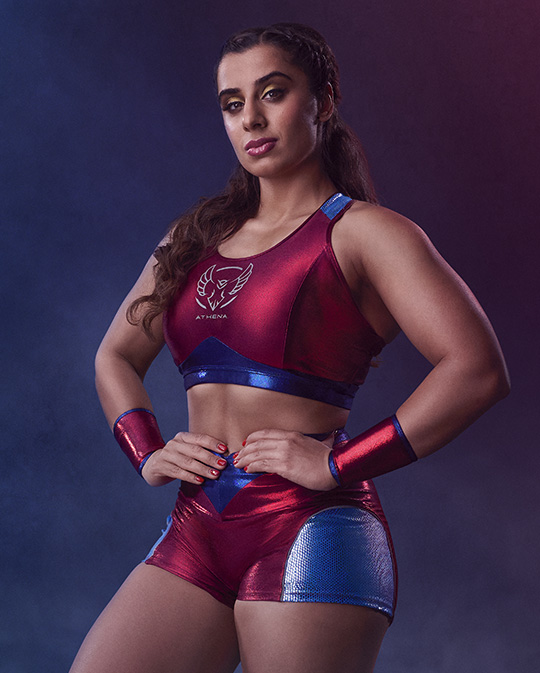 Athena
Name: Karenjeet Kaur Bains

"I represent all those from diverse and minority backgrounds, especially women, that have ever been denied the opportunity to pursue their dreams in sport. I hope I can be a role model and show the levels a female can achieve, if she is given the opportunity to follow her passion and given the wings to fly!"
A combination of brain, brawn and beauty, Karenjeet Kaur Bains, is just like the Ancient Greek Goddess of War and Wisdom, Athena.
Representing Team GB, she is a winner of 3 Gold and 2 Silver Commonwealth Powerlifting medals, the five time All England Powerlifting Champion and five time British Powerlifting Champion. She's represented Great Britain at the World and European Championships, and holds the Guinness World Record for the "Most Bodyweight Squats in a minute"…. As well as being an Chartered Accountant!
Very proud of her South Asian heritage, as the first Sikh Gladiator she wants to inspire people of all backgrounds to achieve their full potential.
She may be small but she's mighty. Contenders, be afraid if you come up against the full force of Athena.
Follow Athena on Instagram: @athenathegladiator