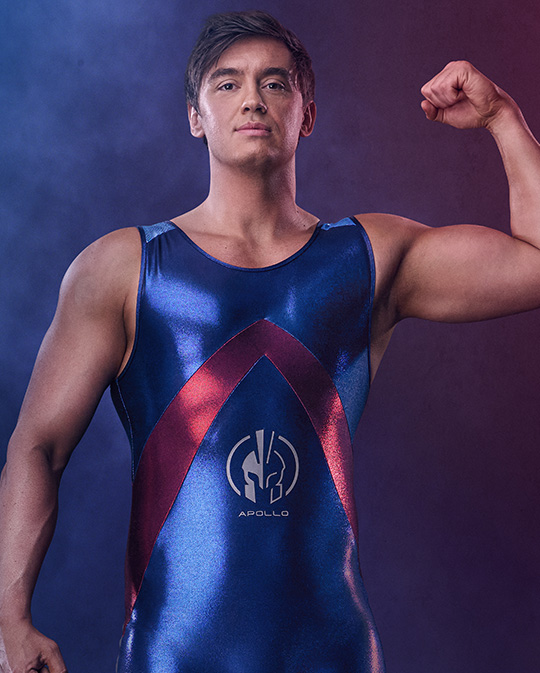 Apollo
Name: Alex Gray

"Gladiator ready?? You better believe I am!! After playing Rugby and in the NFL, the opportunity to inspire as Apollo is a dream come true. I plan on leading from the front and never giving up."
With the cheeky good looks of a Greek god and the speed of a rocket, it's no surprise Alex Gray has earned the name Apollo.
He started his career playing rugby under 16s and moved onto the Premiership and then England 7s team. He captained English Rugby teams for 16's, 18's and 20's.
He was scouted to go to NFL for his skillset, making him the first British rugby player to transfer over to the NFL. Signed for Atlanta Falcons and then became the first international player to Captain an NFL team.
He trains hard wanting to be the best and has a super strong competitive nature.
Apollo wants to win and won't stop until he does. Don't be fooled by his smile and charm, if you're in his way he'll take you down.
Follow Apollo on Instagram: @apollo_thegladiator