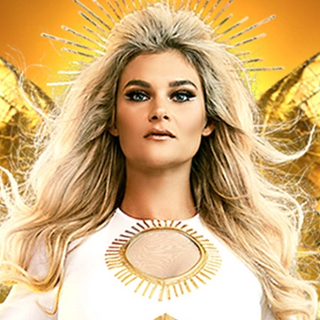 Halo
Name: Chanique Greyling
Country: Australia
Height: 175 cm
Weight: 68 kg
Years: 2023 - Present
Halo is captivating. An angelic vision in white, with a sweet and playful nature. But Contenders beware, this is her secret power. Don't mistake her poise for weakness. With elegance and grace Halo will lure you in whilst plotting your demise. She is bad ass, always ready for business. Halo is powerful, but also a merciful angel. While she'll knock you down in the Arena, she will help you back up.
Chanique Greyling is a professional MMA fighter, Model, qualified Personal Trainer, and Stuntwoman. Having worked on Thor – Love and Thunder as a double for Natalie Portman; Chanique most recently worked on NCIS: Sydney, doubling for the lead in all fight scenes. Born and raised in South Africa, Chanique moved to Australia in 2004 and now calls Newcastle, NSW, home.
Gladiators on 10 and 10 Play – Premieres Monday 8 January, 2024 at 7.30pm.