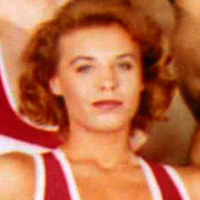 Comet
Name: Tatyana Pikalova
Height: 5'7"
Weight: 159 lbs
Country: Russia
Years: 1996
Comet competed in the International Gladiators mini series 'Australia Vs Russia'. Her best events were Duel and Suspension Bridge.
At 25 years old, Comet's exhibition of strength was shown when she pulled 3 cars with a total weight of about 5 tonnes in front of an impressed crowd in Moscow, Russia. Her trainer Vladimir Turchinskiy (fellow Gladiator Dynamite) hailed it as an all-Russian strong woman record.
Before Gladiators, Comet was part of a Russian female wrestling show 'Stallone's Rockets' in 1991. Nowadays she works as a certified pilates teacher in Moscow.
Your Comments: